Please join me on my new Fitness, Nutrition and Health website (17.10.2016) www.YourHealthHabitCoach.com for more information in relation to (1) *Online-Coaching*, (2) Personal Training, (3) Nutrition & Health Coaching, (4) Group Fitness & Exercise Classes and (5) Corporate Fitness & Well-Being in South Dublin.
---
---
If you want to lose weight, boost your fitness, increase your energy, learn "How to get into habits, routines that allow you to achieve these goals." and learn "What exercises and activities enable you to accomplish specific fitness, health and well-being ambitions? ", then you made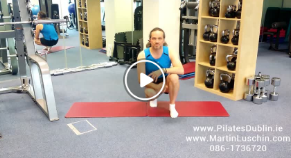 the first step into the right direction.
.
You understand that it is you who makes the decisions to move gradually closer and closer towards getting there. Being healthy and fit is a lifestyle choice and consists for most of us of making gradual changes that you can sustain and keep up over time.
.
G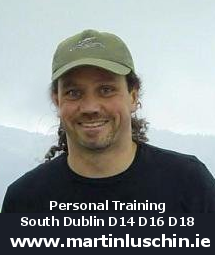 et Fitter, Trimmer and Slimmer in a "Healthy Way" in 2016 !
.
Join me for a Trial Personal Fitness Training session or class in South Dublin,
to learn more about Fitness, Health, Exercise, Diet and Nutrition.
.
Team-up with a friend, partner, spouse or colleague and
benefit from Two-to-One or Partner Training.
.
Personal Training, Exercise & Fitness Classes in South Dublin since 2002.
.
In-Person or *Online Coaching* & *Online Consultations* now available.
.
Contact me if you are interested in permanent results, there is no quick fix to being
healthy, successful, happy and fit. It's a gradual lifestyle change for most of us and starts
with small steps, that add up and will get you results.
We incorporate diet and nutrition, as healthy and nutritious food plays a
vital role in getting fit, staying fit and being healthy no matter what age you are.
.
Contact, e-mail Martin
.
I just finished a one year "Nutrition & Health Coaching Course" in Bray with the IINH (Irish Institute for Nutrition and Health) in Bray to deepen my knowledge and expertise in the nutrition and health field. I'm offering Nutrition Coaching consultation from now on (28.07.2016).
Yours in Fitness, Health and Well Being
_ Martin